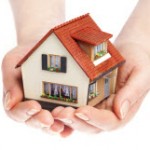 Year after year, study after study, good market, down market the story is always the same...owning a home is a good investment. Not only does it build wealth but it also provides many psychological benefits too.
A survey released earlier this year by the magazine Better Homes and Gardens found that eight in 10 respondents said homeownership is still a good investment and believe owning a home is a smart financial move and a source of pride.
Here are some results of the 2,500 people surveyed online:
86% of home owners still feel owning a home is a good investment.
85% feel "owning a home is one of their proudest accomplishments."
69% of Americans who don't currently own a home agree with the statement, "No matter what happens in the U.S. housing market, owning a home is still an important goal in my life."
68% of Americans plan to spend money on their homes in the next six months, with roughly half (49%) expecting to pay up to $1,000.
To look at real estate available in the Franklin & Hampshire Counties of the Pioneer Valley, Massachuseets, use the links below. Coldwell Banker | Community Realtors Agents are aready with their arsenault of tools to help you with your real estate needs.
SEARCH OUR LOCAL MARKET
Single-Family Homes in Franklin County, MA
Single-Family Homes in Hampshire County, MA
Condominiums in Franklin County, MA
Condominiums in Hampshire County, MA